FLiPBENCH: World's Most Space-Saving Incline Bench
Posted On
Flip it down – Workout Space! Flip it up – Living Space! You're Welcome.

Easily transform any living space into your workout space.

With a footprint of less than 1 sq ft, you can choose to install your bench in any room you choose.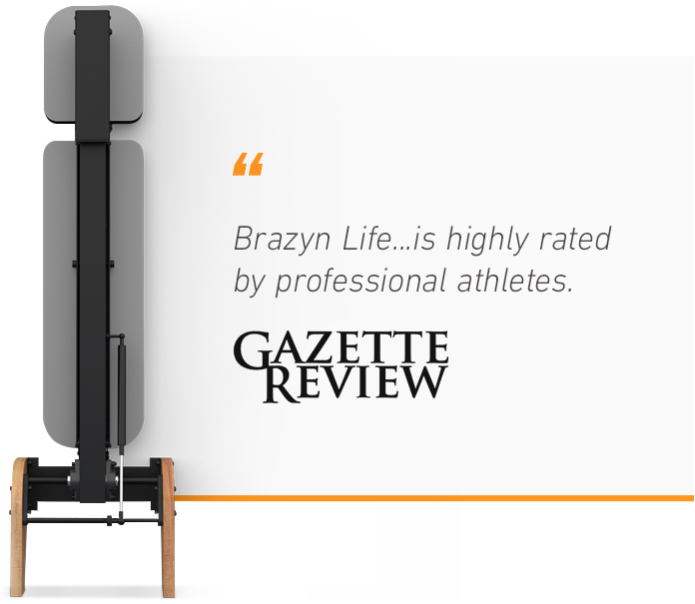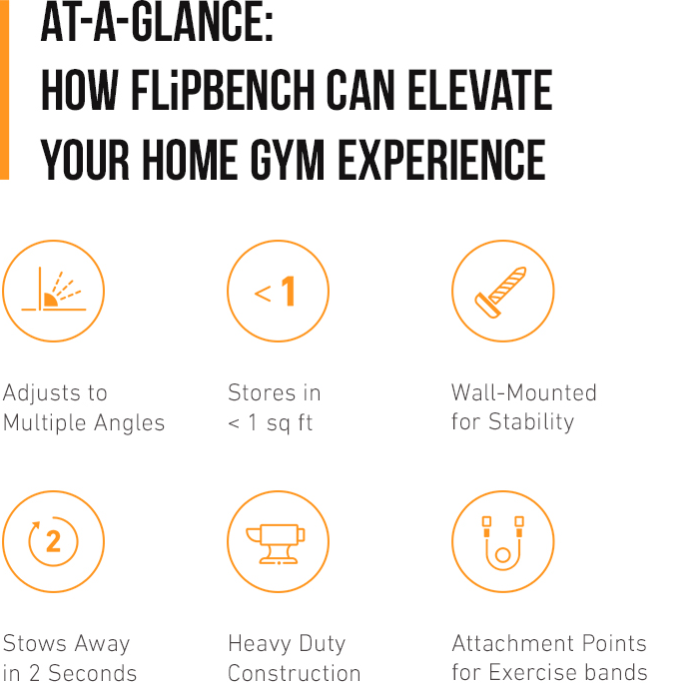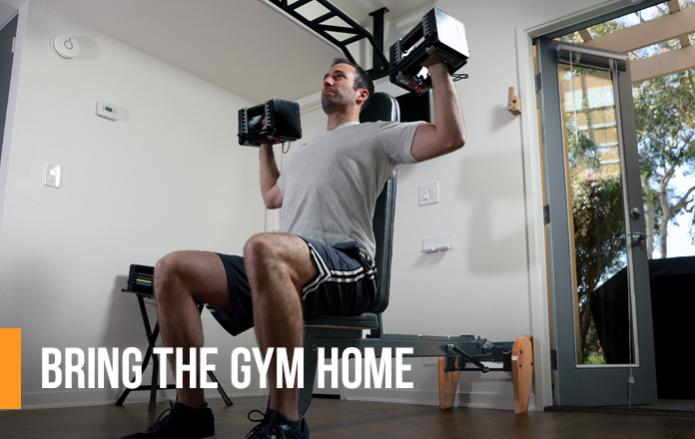 FLiPBENCH is a pro-quality incline bench that can hold up to 600 lbs. It can be positioned flat, inclined, or upright so you can get the same workout at home that you would get at the gym. Use with your favorite dumbbells or resistance bands.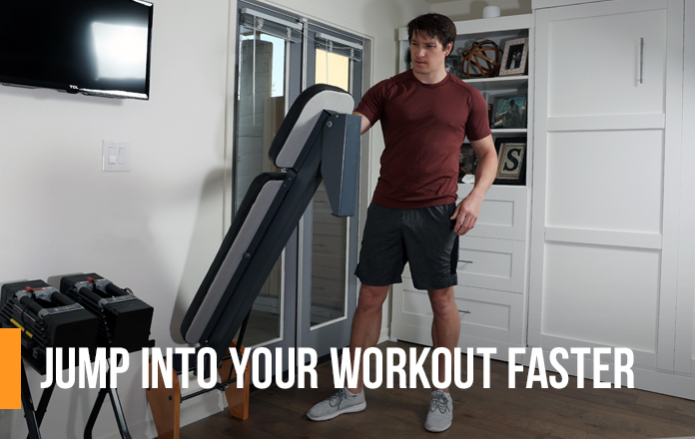 FLiPBENCH is spring loaded to make pulling it down and putting it up a safe and easy task. It takes just 2 seconds to pull it down and you're ready to work out. When you're done, just flip it up and it's completely out of the way.
There's no disassembling it or finding an awkward space to store it.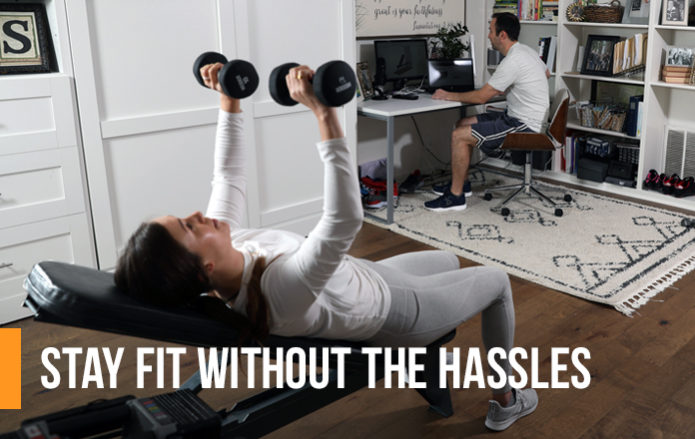 No more driving to the gym, dealing with dirty locker rooms, lining up for equipment, or paying for your gym membership.

Go ahead and look. We've tried to find an equal on the market, too. That's why we're doing it ourselves.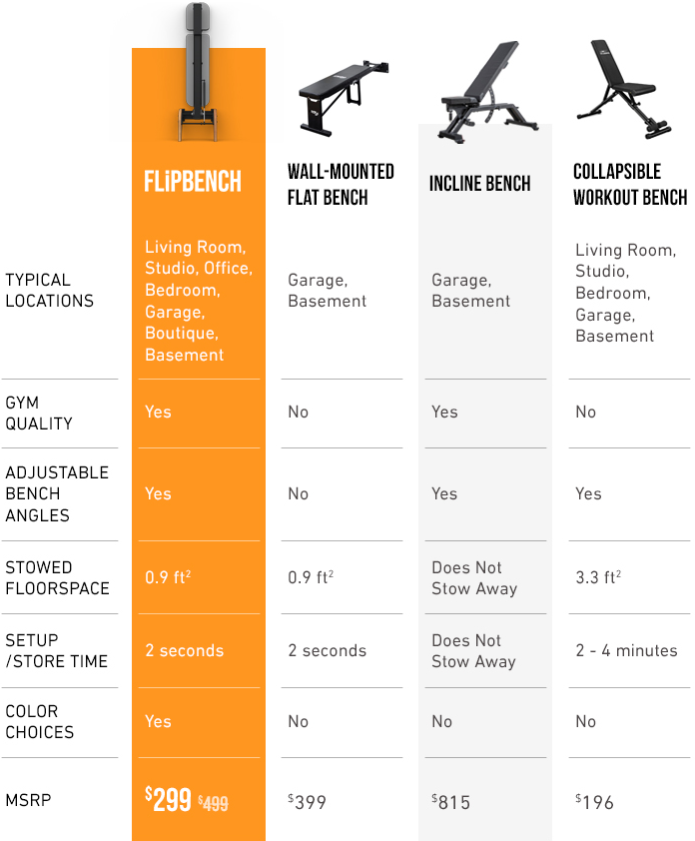 Let's be honest, getting the motivation to start a workout is hard. Any barrier (like the hassle of pulling workout equipment out from under the bed and setting it up or needing to drive to the gym) is just enough to say, "ehh…I'll do it tomorrow."
Out of sight, out of mind. Right?
FLiPBENCH is here to help. Nobel Prize winning behavioral economist Richard Thaler's Nudge Theory shows us that simple changes to our environment can influence our behavior for the better:
"A nudge makes it more likely that an individual will make a particular choice, or behave in a particular way, by altering the environment so that automatic cognitive processes are triggered to favor the desired outcome."
In other words, by simply installing FLiPBENCH in a place that is easily accessible, you're going to work out more and take a huge stride towards getting in better shape. Because FLiPBENCH exists in your living space (and looks great), is super satisfying to flip up and down, and removes all the barriers to starting your workout, you'll find yourself flipping it down, picking up your weights, and exercising far more often. Science is cool!