ZMI No. 20: The World's Most Powerful PowerPack
Posted On
25000mAh Battery w/ 3 PD Ports | Revolutionary 210W Max Output | 100W USB-C/USB-A | Fast Charge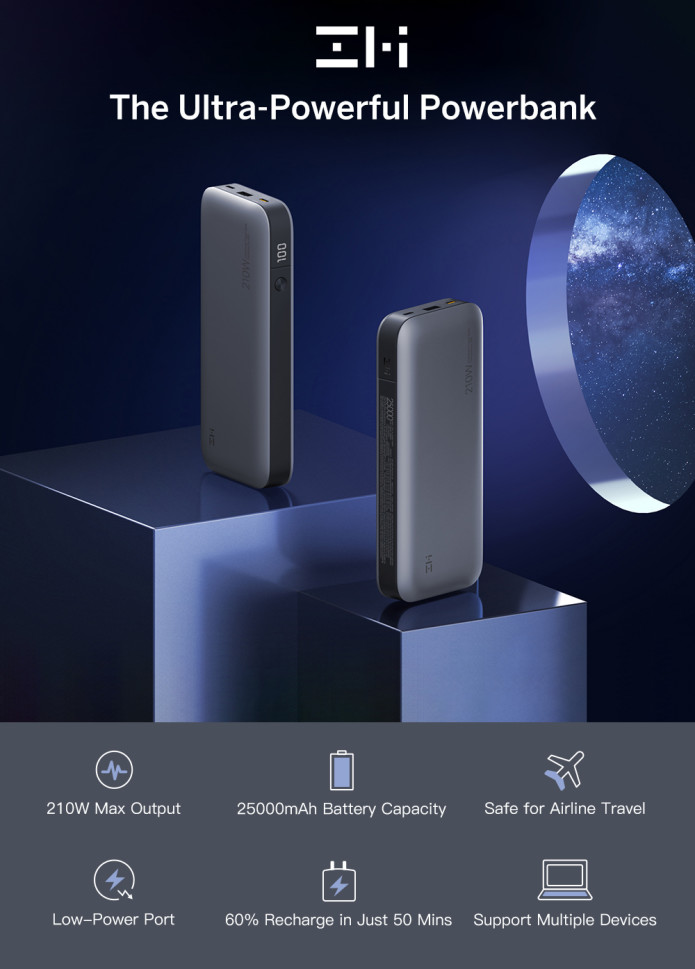 The super "charging station" has an ultra-high capacity of 25000mAh and 210W max output that can support all your needs.

The ZMI PowerPack No. 20 offers a maximum output power of 100W for the USB-C1 port, 45W output power for the USB-C2 port, and 100W output power for the USB-A port. The total active output power for all three ports is 210W.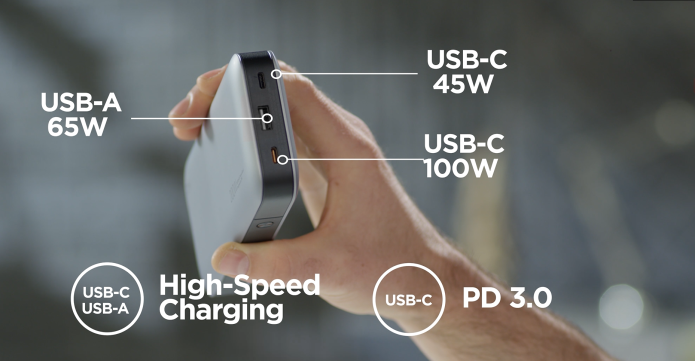 Compared to the USB-C battery packs on the market, which are usually less than 60W with the low USB-C power, the ZMI PowerPack No. 20 is sufficient to juice up your devices and ensure efficient productivity.

The USB-C1 port provides the  MacBook Pro (A2141) with a charging power comparable to its original 96W charger, which can charge the laptop to 75% in just 1 hour.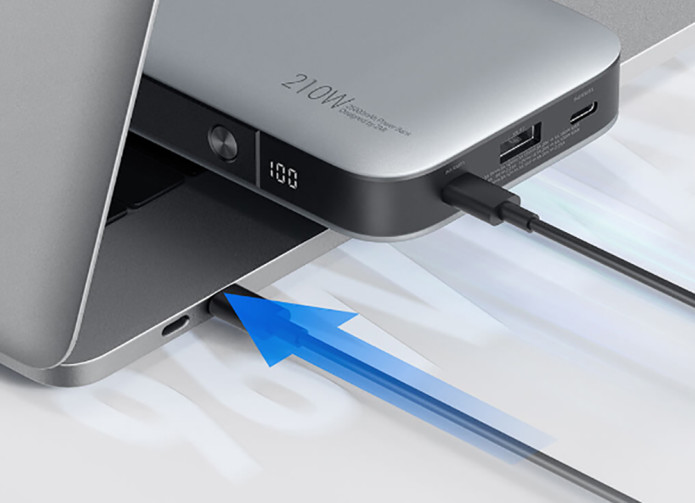 With this "lightning charging speed," the iPhone 12 can be fully charged in just 1.75 hours.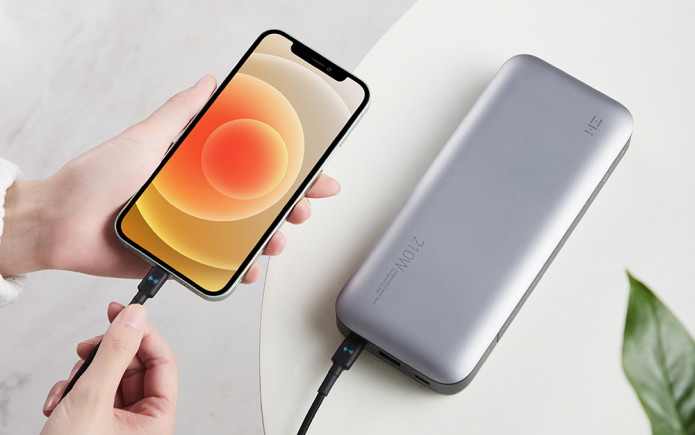 We have conducted several tests to see how many times the ZMI PowerPack No. 20 can fully charge different devices. Check it out!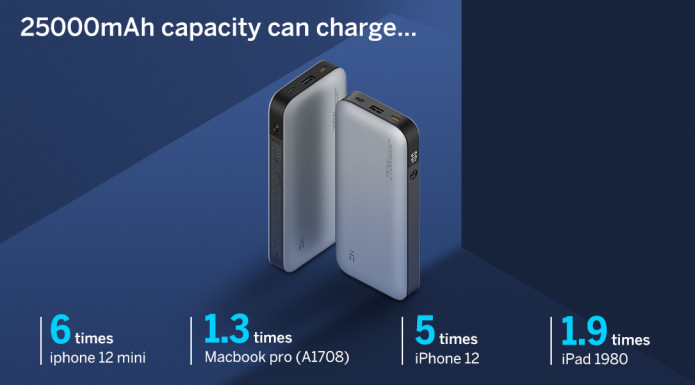 Charge your wireless headphones, GoPro, Bluetooth, and more with the ZMI PowerPack No. 20. Just double click on the power button to turn it on and enjoy your uninterrupted leisure time.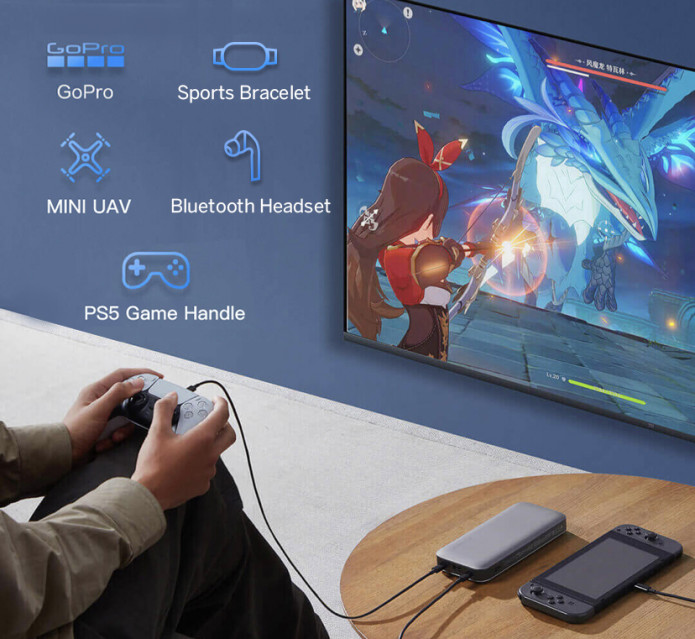 Equipped with a thermal protection system, it prevents the ZMI PowerPack No. 20 from overheating or swelling to ensure a seamless experience from start to finish.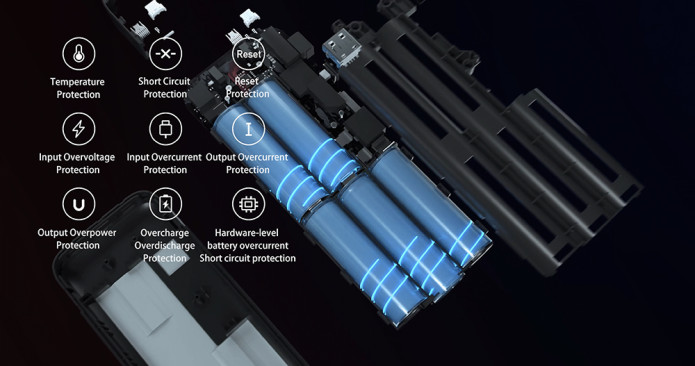 To ensure safety and longevity, the ZMI PowerPack No. 20 will never go above 57°C (134.6°F), unlike other power banks that can reach 70°C (167°F).